Welcome to our site! At Greedy Goblin, we take great pride in our ability to search the mines across the land to bring you the most exquisite selection of dice sets you can imagine.
We're proud to display our sets in our shop located in the beautiful city of Dordrecht in the Netherlands. You can also find us at various fairs throughout the Netherlands and Belgium, including Castlefest, Spellenspektakel, Facts, and other Cons in the Low Lands.
We're always on the lookout for new ways to bring you the best dice and supplies possible!
Thanks for visiting!
To browse our newest dice. Click the link.
Every few days we will drop a new set. To be updated when these sets are added, Follow us on Facebook or Instagram.
Click Here !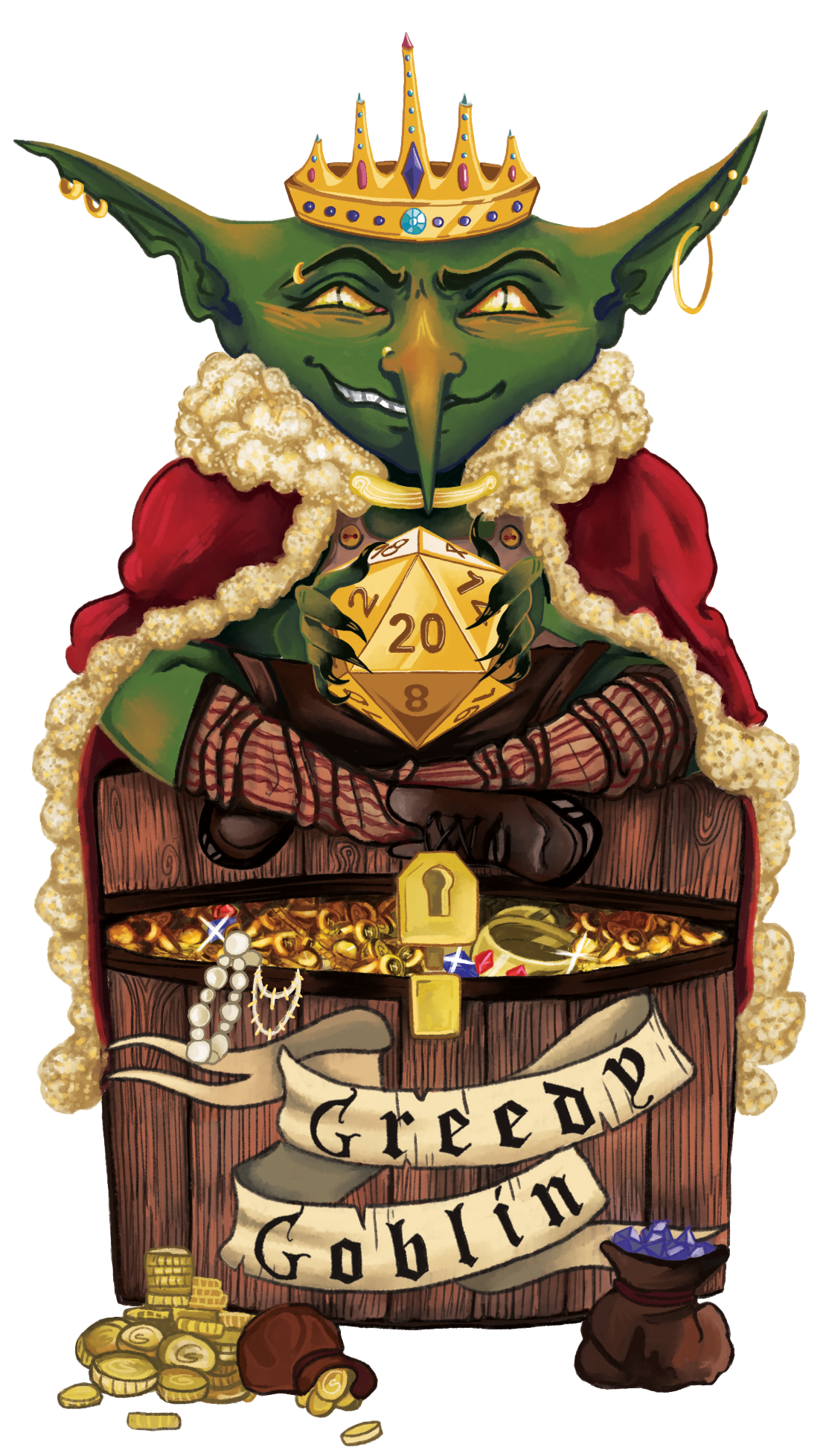 Grimlom '' The Greedy Goblin''
King Grimlon welcomes you to his website. Feel free to browse around fellow goblins !
In his bountifull collection you will find all your TTRPG needs fullfilled.
Each week we will upload new dice sets , books , maps , and many other items for you to enjoy with your fellow goblins.
Follow us on Social Media to receive updates: